There are two methods to ensure a PLS-CADD XML Export contains all of the Required Information. The Automatic method can prevent the need to run PLS-CADD > File > Export > XML twice in the event any tables were not marked for export. This comes in handy when running an L3/L4 analysis on a line with many structures. If you're expecting an analysis to take 30 min + to run, using the automatic option helps ensure the XML file will work the first time.
Automatic Table Selection
Load the standard PLS-CADD Schema File stored in PRG. Using the standard SMA file ensures the XML Export contains all of the required tables on the
First
Export. This prevents the need to run Export > XML twice in the event not all the XML Tables are Selected on the first export operation.
The standard Schema File can be found in PRG > PLS Setup > Instructions
This can also be accessed From PRG > Help > Instructions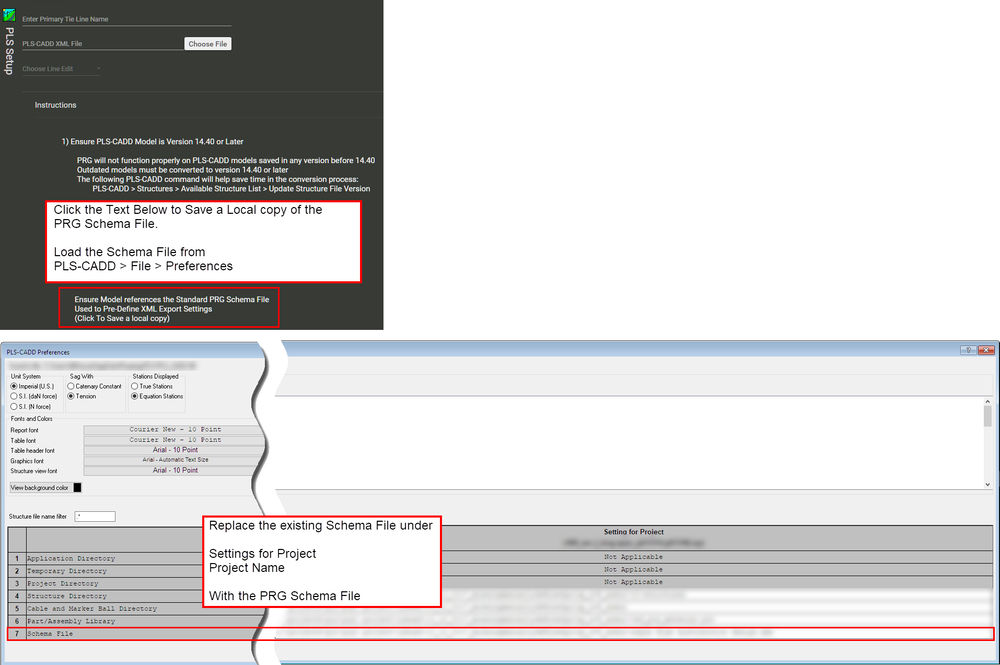 The simplest option is to select
ALL Tables
in the XML Export Settings.
PRG extracts data from some of the largest tables in this list (Sag Tension Report For All Sections), so there is not a significant difference in XML file size if only the required tables are selected.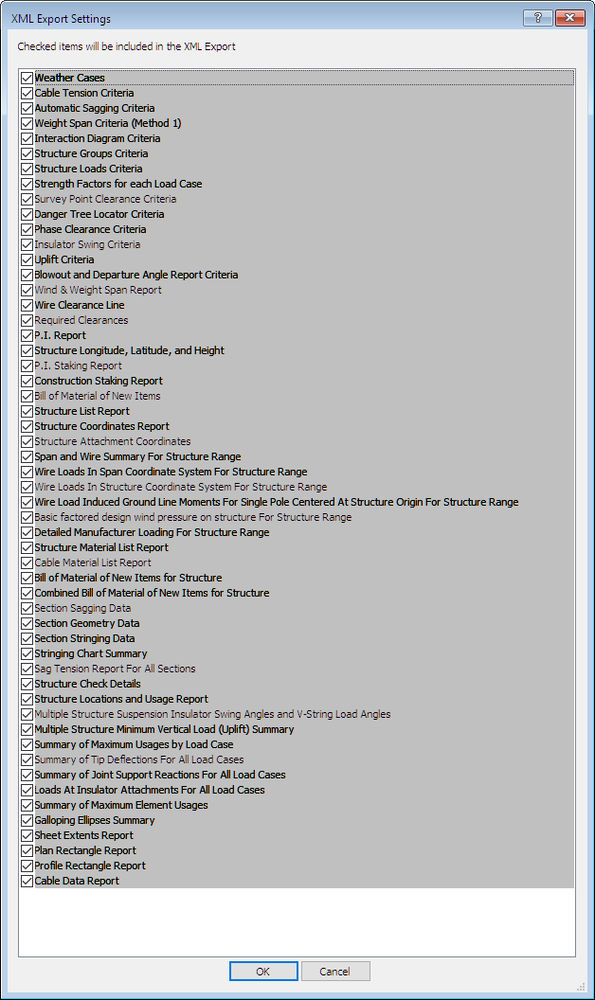 Cable Load Adjustments For Each Load Case

Construction Staking Report

Detailed Manufacturer Loading For Structure Range

Loads At Insulator Attachments For All Load Cases

Sag Tension Report For All Sections

Span And Wire Summary For Structure Range

Strength Factors For Each Load Case

Structure Coordinate System Loads Condensed Version For Structure Range

Structure Coordinates Report

Structure Group Membership For Structure Range

Structure Groups Criteria

Structure Locations And Usage Report

Structure Longitude Latitude And Height

Summary Of Joint Support Reactions For All Load Cases

Wind Weight Spans By Attachment Set